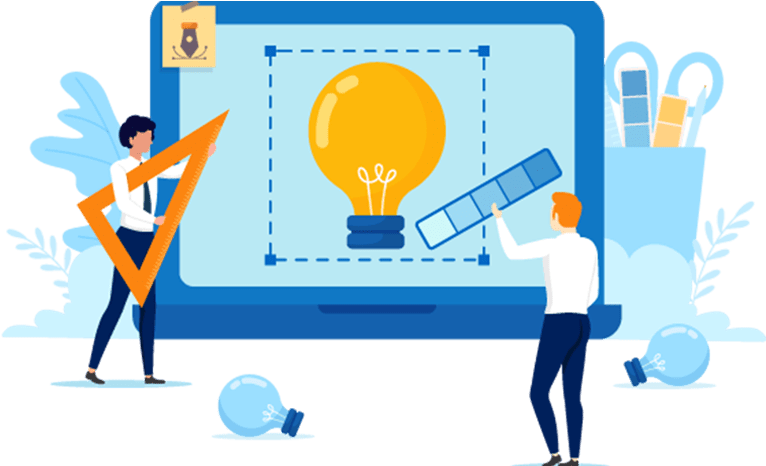 We Enlight your vision through your Brand Logo
Logo is generally considered as just an icon representing a category of your business but we elaborate it in different ways. Your brand logo should be your first and most important priority before getting started on your project. It's the object that will mark good or bad impressions about your brand in your visitors mind. Logo is designed once and used almost everywhere from your stationary to office decoration and your digital pages. It must be treated as the foundation for your brand considering any change in it could be the most difficult decision to take in future.
Whatever is written above are not just words, it's the belief of the graphic designing team at AQLign SYSTEMS. We don't only design your brand logo, instead we try our best to enlighten your passion and inner feelings along with embedding your mission and goals around your logo. Highlighting your offerings will still be the main object inside your logo.
Basic Package
3 Custom Logo Design Concepts
Dedicated Designer
24 Hour TAT
2 Revisions
PDF/PNG Final File Formats
FREE Icon
100% Unique Design Guarantee
100% Satisfaction Guarantee
100% Money Back Guarantee *
Startup Package
5 Custom Logo Design Concepts
Dedicated Designer
48 Hour TAT
4 Revisions
PDF/PNG Final File Formats
FREE Icon
FREE MS Word Letterhead
100% Unique Design Guarantee
100% Satisfaction Guarantee
100% Money Back Guarantee *
Professional Package
10 Custom Logo Design Concepts
Dedicated Designer
60 Hour TAT
5 Revisions
PDF/PNG Final File Formats
FREE Icon
FREE MS Word Letterhead
FREE E-Mail Signature
100% Unique Design Guarantee
100% Satisfaction Guarantee
100% Money Back Guarantee *
Business Package
10 Custom Logo Design Concepts
Dedicated Designer
60 Hour TAT
5 Revisions
* Stationary Design
PDF/PNG Final File Formats
FREE Icon
FREE MS Word Letterhead
FREE E-Mail Signature
100% Unique Design Guarantee
100% Satisfaction Guarantee
100% Money Back Guarantee *
* Stationary Includes: Business Card, Letterhead, Envelope